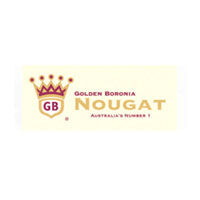 We are happy with the results and are proud to have good looking and informative innovative materials and documentary to give our clients and customers, both current and potential.
Ray Tan and Eric Tan
CEO and COO, Golden Boronia
The level of care and professionalism that you and your team displayed through-out the entire process was to the highest level.
Shannon Smith
CEO, Games On Demand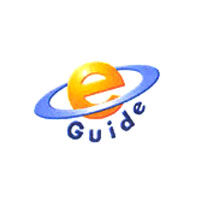 Thank You for your time and efforts in assisting us with launching eGuide into Australia from Singapore; thank you for being so active in Singapore and providing us with this media campaign idea and the very smart ways in which you thought of opening up the Australian market for an Asian known brand. Your media buying ideas were also trendy and very different to what we had been presented. We liked your creative thoughts very much and have been rolling this out to our other Asian offices.
Desmond Poon
Managing Director, e-Guide Australia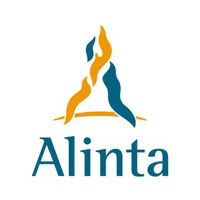 The spot was quite complicated and involved about a dozen talent and a penguin, both a real one and blue screen computer animation effects which your director and producer handled well. We found your company to be very thorough and easy to work with, always accommodating. Your technical skills are outstanding, and your TDI computer technology and BP motion tracker and skilled personnel to be a very comforting combo for both an agency and client not normally used to such a high level of commitment from dedicated individuals who wish to see great visuals in the marketplace.
Mike Collis
Senior Writer, JDA Advertising for Alinta Gas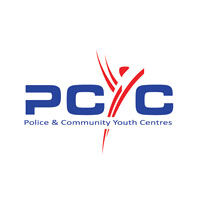 There was never a doubt in my mind that I've made the right decision to award your team the task of producing such an important assignment, which included WA Police, WAPCYC, Rockingham Rangers, Bizircus, Blue Light Discos and a dozen sponsors needs.
Freddie Tan, Sharon Leonhardt for Karl O'Callaghan, WA Police Chief 2004
General Manager/ State Secretary Federation of WAPCYC, WAPCYC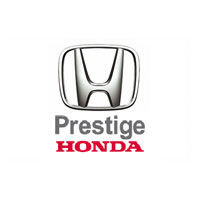 Thank you for your professionalism, especially for the way in which you arrived on our premises, executed the innovative production in an organised manner, treated our staff well and delivered a quality product we are all proud of showing. We were especially impressed by the tracking-motion technology you used to give the place a larger than life feel. This has become a landmark commercial in Western Australia, so much so that we have shown Honda headoffice and have strongly recommended your company and the production company for National and International Advertisements.
Peter Stacey
Dealer Principal, Prestige Honda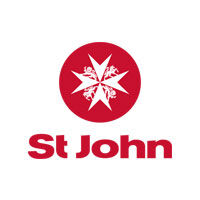 "The organization was very happy with the work undertaken by your company." And "We would not hesitate to utilize their services."
Karina M. for Mr Peter King
Marketing Manager, St John's Ambulance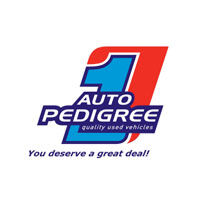 Your company was and are professional at all times – every request thrown at them (often at short notice) is greeted with enthusiasm and immediacy. I am very impressed with the way in which every job is handled. We are very impressed with their service orientated attitudes and we can truly recommend them.
Kobus Davidtz
Director, Auto Pedigree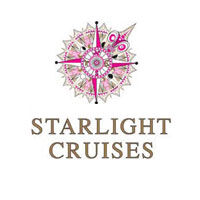 Your team is fantastic! Your company of film makers is the best! Thanks for the speedy, efficient service; you're fast, considerate… your whole team is always friendly, desirous to please and above all professional. I've heard of "deliver + 1%" but your company takes first prize. Thanks for an "on-time on-budget" delivery.
Alan Foggitt
Director, Starlight Cruises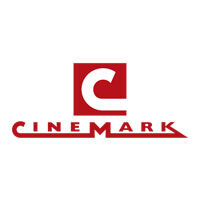 I wish to thank your company, for the really super relationship your company and I have shared for so many years. I thank you for being a producer-supplier I can rely on, one who works so hard to please all his clients. Thank you, too for all your commitment to quality and the "creative vision"… I know it's not always easy.
PB Matlare
Director, Cinemark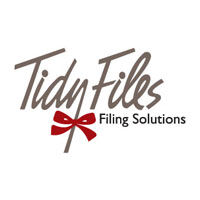 One month. From start to finish your team was professional in producing our ultra-sophisticated and original commercial, using some very special technology. I wanted to just thank you; your crew were well-picked, enthusiastic, decisive. There were no hang-ups, no mix-ups.
Terry Winter
Managing Director, Tidy Files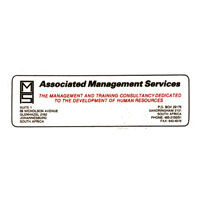 The finished product, my 12 videos are really superb and have already got outstanding praise from my clients that have seen them (and orders as well!). Should you at any time wish to use me as reference, I would be only to pleased to tell future clients of yours, the satisfaction that I got working with your company. I was particularly endeared by your imaginative approach and how you re-invented the way you went about it.
Brian L Jude
Managing Director, Associated Management Services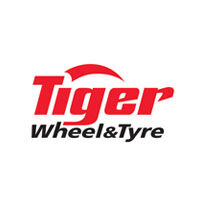 Though we had of course worked with this company twice before, we finally got to work together again after almost 2 years, this time directing our latest ATS MAG Wheels Commercials, entitled "UFO". Using your inventive new crane and tracking system you were able to composite in a very believable spacecraft. You were also able to show using computer graphics developed by yourselves how the crop circles were formed. Playful creatives having fun, and the whole process was wonderful. No wonder we keep coming back to you. When we made changes, your people retained their enthusiasm, their cheerful spirit, their encouraging positive attitude… We can't wait for our next assignment together.
Joe du Plooy
Director, Tiger Wheel and Tyre (ATS Wheels) (Yokohama Wheels)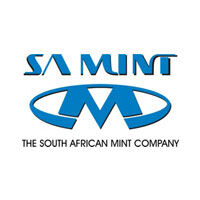 We were most excited about the project and we truly appreciate the quick, efficient and creative way with which your company handled the multitude of required projects thrown at you. Re-design of minted coins for new series; inventive display surfaces and floating emporiums, unusual marketing materials and a rollout event for our VIP customers. It was great to be so involved in the different stages of its development and to learn something about the eventual production process which you handled with so much aplomb. Thank you for your international approach to everything. We will call upon your assistance in the future.
Natanya Van Niekerk
Marketing Manager, SA Mint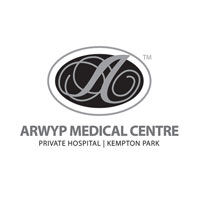 This organisation truly believes in the value of client service… We are continuing with a forthcoming campaign. The level of production as well as client service was again high and we hope to keep working with him in the future. But this letter was requested because of their inventive angle on what they do; I am here confirming that they work outside the proverbial box, and implement project development and marketing beyond the expected run of the mill company you come into contact with. They have now worked with Arwyp Medical Centre and EmergiMed Air rescue for years and we would not be doing so if not for their super attitude and attention to detail in all aspects.
Otto Wypkema and Dr Arendse
Hospital Manager, ARWYP Medical Centre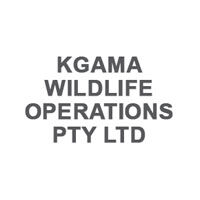 I would once again like to stress our appreciation to your company for the success of so many delivery items, a new tour experience, new tools for our customers to better visualise the park, the tremendous ideas that revolutionised the way we are perceived through creative means, including the produced electronic site and video materials. We believe you went the "extra mile" in liaison with myself in Rustenberg and all the trips that you made by helicopter to the National Parks and Reserves when this assignment was in progress. The professionalism and creative input that you and your tremendously enthusiastic team displayed in this assignment was fantastic.
Mr Jules Turnbull-Kemp
Managing Director, Kgama Wildlife Operations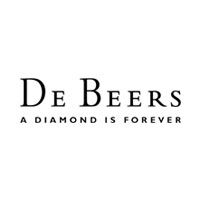 We appreciated your understanding and quick response to our brief at such short notice and the way in which your company rose to the challenge. You introduced creative ideas, which worked. We realise that you had to work all day and night through a weekend to meet out deadline and congratulate you in succeeding in delivering as promised an innovative new product, the laser engraved millennium diamonds series.
Tom Tweedy
Manager Corporate Communications, De Beers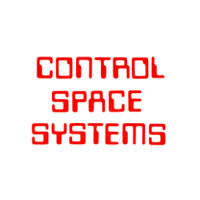 We will keep you notified of the increases in the figures as we receive more and more exposure and therefore more and more sales for the CSS computer products. We learned that producing a production is timeous process though you and your team have always been very helpful and have assisted us.
Johan Smit
Managing Director, Control Space Systems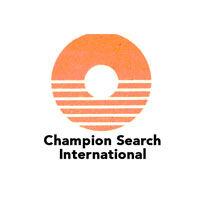 Your team has been a part of Champion Search/Manprobe programs and has been instrumental in its development, production and launch. Thank you!
Dr René Augustyn
Managing Director, Champion Search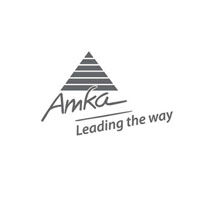 The word professionalism is often missed but in regards to your team, it encompasses everything that you do. I know that I speak for all of the people involved in what for us was a very daunting project, when I say that without your kind, patience and expertise, the project would have turned out to be the success that it has.
Eric Ingham
Head of Personal Care, Amka Products Limited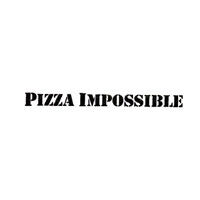 Thank you for your tremendous enthusiasm and all the help you have been to me so far… I envision the possibility of our working together with SA investors to have them buy into Australian Businesses… I believe you are a formidable negotiator, with tremendous foresight and rich vision, and that you can only be of benefit to a company like ours.
Tony Christopher
Director, Pizza Impossible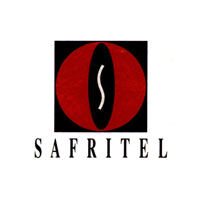 The innovatively produced TV series Strongmen™ using your own proprietary technologies is undoubtedly the most successful kids TV show that we have ever aired on SABC television. I say this in terms of recorded Audience Ratings and numbers of recorded audience calls and letters responses to SABC management and program directors… and despite being aired on the day of Lady Diana's funeral, the show generated a record number of switchboard phone calls from kids wanting to be fan club applicants.
Mr Louw J vd Merwe, Mr Paul Liebetrau and Mr Hannes Coetzer
Programme Acquisitions, Safritel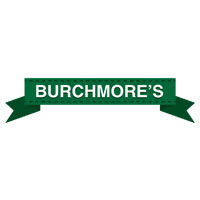 From the meeting we held prior to filming and during the "post-production" process, it was evident that this company understood the nuances and sublets of our business; it would be safe to say that they were sensitive to our needs.
Darryl Jacobson
Managing Director, Burchmore's Car Auctions Limited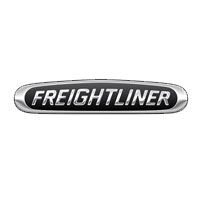 Thank you for your enthusiastic and professional presentations for selections to launch the Argosy
S Makgopa
Marketing and Communications, Mercedes-Benz Of South Africa, Freightliner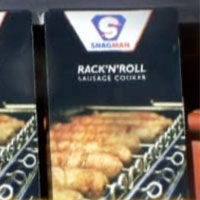 Kebabman and Rack n Roll "Outstanding service, really diligent, and a super experience working with Michael, Evonne and the team.
Orla and Neil
Funder and Inventor, Kebabman and Rack N Roll
I found them to be efficient, they understood what had to be done to launch the products and they found a market of steady buyers. We quickly recovered the cost of the development, and it's marketing within 2 months of embarking on the marketing and advertising. We have since gone on to develop further products in the range.
Kobus Olivier
Think Slim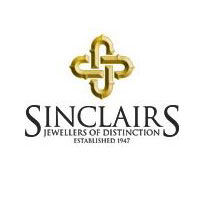 Secrecy was important, and so was trust. I had to make sure that carrying hundreds of thousands of dollars of our uniquely faceted diamonds in my pocket to a secluded studio in the middle of nowhere in Leederville at night wasn't going to endanger my life. I am happy to say that not only were my precious jewels safe and secure, but the company delivered on every promise to launch me to market. Within a short space of time, we were the diamond of choice and my invention, the 98 facet diamond, a household name.
Mr Sinclair
Sinclair Jewellers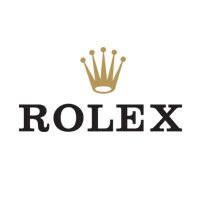 The Millennium Collection wasn't so much a proud array of Rolex classics and masterpieces from the last 4 decades, it was also a traveling event that was delivered using one of the most innovative approaches we had ever had presented to Rolex. We rewarded each of the team members who made it all happen.
Peter Haddon, CEO
Rolex Watch Company, UK
It's not often that a company comes along and with active leadership immediately points the way out of the maze of obstacles in the way of an inventor. Global Chess could never have had the remarkable traction it got without the assistance of these people. This company are pro creatives, pro designers, pro developers, pro marketers and pro advertisers. Together with their third party contacts and associations, they're a breath of fresh air for what was originally a father and son team like ourselves who needed to get clarity and decision direction every step of the way. They made it easy and opened doors we would never have been able to.
David Weinman, CEO
Global Chess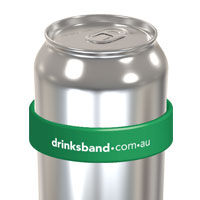 This was as much a test for your company as it was for me. I make money; your company makes money; it's a great way to roll along. I am happy. Great Australian Company working with great Australian people.
CEO
Inventor, Drinksband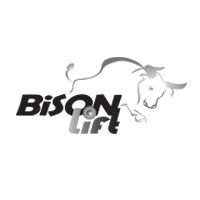 They are very open to any suggestions. I like to work with people that are the same as me. Your company are very friendly people, very open, they do explain everything to me. They keep me up to date and I appreciate that. If you know anyone who has an invention send them to Fantamites  – they will go along with you and make it happen for you. With this team behind me, they let me know exactly what was happening all the time. They're a great group of designers developers ideas people creatives marketers prototype makers and business heads for getting any product out there.
CEO
Inventor, Bison Lift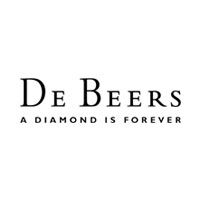 We contracted outside of our advertising agency JWT (James Walter Thompson) Advertising to give this assignment to a team of creative conceptualisers we really believed in from the minute they set foot in our office and presented one of the most remarkable ideas we had ever seen up until then. Your company of 22 professionals who came aboard to work on the Millennium Diamonds project (headed on our side by myself and Tom Tweedy) and from Michael Garcia's team, including Brendon Keyser, Alex Smith, Petra McCardle, John Maloyd,  Zest Walt were phenomenal, never faltering in the execution of the idea. We would not hesitate to work with this very worthy organisation. Such was the quality of the delivered materials that De Beers paid a bonus cheque and even provided them with a personal thank you from the Chairman himself, Nicky Oppenheimer.
Mark Irvine, Tom Tweedy
De Beers Diamonds
This was to be a chemically bonded new product, and for months we toiled with the idea until your team came along and assisted in re-imagining the bonding formula. Without your random thinking process and "out-there" brainstorming, we would never have stumbled upon the most optimum method for doing this. You not only gave us the belief to keep at it, but you assisted with the products labeling and packaging designs, as well as its remarkable first launches across the country. If not for you we would never have experienced the impetus of movement forward as you showed to us. We are indebted to your tenacity at product-development stage and astounding belief in something we had started to belief was never going to take off. We have now had a 9 year relationship with you and we will continue to do so.
Dr Rene Augustyn
CEO, Liquid Glove Co
Months of collaboration to assist in doing the following: developing surveillance and monitoring systems for more than 50 rail yards, all linked to one central system of operations; creative safety systems that could be guided from headoffice in Braamfontein; and new e-tags for our CX Container systems, and measurable results.

[Spoornet paid Fantamites for services rendered in fees payable as well as trade exchange in the form of 26hours on Spoornet-controlled helicopters, like the 222 Jet Ranger and Squirrel helicopters. This was one of the largest contracts paid by a government agency to a company at the time.]
Dr Braam Viljoen and Mr Brian Fredericks
CEO and Human Resources Director, Spoornet
I don't normally like to write a reference letter; just in the event that a supplier lets me down later. But this time…? With pleasure! Michael, Evonne and the team have been my secret weapon in re-innovating the engine, pump and generator models to a whole new level of appeal. From the initial conceptual art to the final production, the creatives at the Inventors Lab at Fantamites have been unwavering in their search for quality and results. And the eventual dissemination of the message right across Australia, to all states, has been a creative tour de force! Clever witty and courageous!!
Kevin Kennedy and Victoria Sloane
Marketing Director and Chairwoman, Crommelins